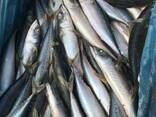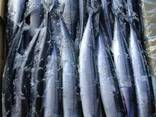 € 0.60 /kilogram
€ 850-900 /kilogram, min. 5000 kg
wholesale
Delivery terms: CIF Aalborg Portland, Denmark
Sea frozen mackerel.
Mackerel is an important food fish that is consumed worldwide. As an oily fish, it is a rich source of omega-3 fatty acids. The flesh of mackerel spoils quickly, especially in the tropics, and can cause scombroid food poisoning. Accordingly, it should be eaten on the day of capture, unless properly refrigerated or cured.
Frozen mackerel is our company' featured product. Well-known of sea-frozen and fresh.
Renewed: 24 March 2019, 12:40
views: 63
Similar ads